FEATURES
What makes TestGroup a leading research team in the international research community?
Go to Publications
Publications
All TestGroup publications are available through PORTO, the Open Repository of publications produced by the scientific community of Politecnico di Torino.
Go to Funded project
Funded project
We are involved in several national and international collaborative research projects co-funded by the European Commission or by national research fundings.
Go to Partners
Partners
We actively collaborate with international academic and industrial partners. Learn more about companies and research institutions collaborating with us.
Go to Tools and downloads
Tools and downloads
As computer scientists we are highly committed to Open Source. Most of our developed code is released under Open Source licenses and is available on this website for free download.
About
A research group of the Department of Control and Computer Engineering at Politecnico di Torino (Italy).
Delivering testability & rock solid dependability solutions.
TestGroup is one of the leading European research and development teams in the field of System Design, Testing and Reliability.
Our vision
Researching into new challenging problems to deliver breakthrough solutions for testing, reliability and security of next generation electronic systems.
Our mission
Understand the needs and requirements of future technologies.
Deliver superior technical capabilities.
Demonstrate increasing value.
Build reliable systems with reduced overhead.

Innovative solutions for hardware security.

Hardware reconfigurable systems for high-performance and safety critical systems.

Test solutions to deliver high-quality digital systems, with focus on memory technologies.
OUR TEAM
We are a very dynamic team including well experienced faculty members, high skilled Post Doctoral fellows and young and strongly motivated MS and Ph.D students.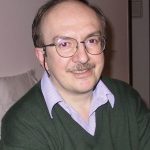 PAOLO PRINETTO
Full professor (Group leader)
His research contributions include Digital Systems Design & Test, System Dependability, FPGA-based Reconfigurable System Design, Assistive Technologies and ICT for Deaf people.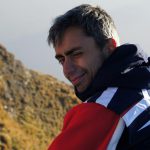 Stefano Di Carlo
Associate professor
His research contributions include Reliability Analysis, FPGA Design, Memory Testing, Reliability analysis of NVM memories with ECC, Design for Testability, Built-In Self-Test, Fault Simulation and Automatic Test Generation.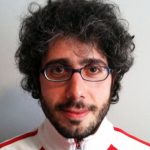 Alessandro Savino
Post. Doc. Fellow
His research contributions include Reliability Analysis, Software Based Self Test and Image Analysis.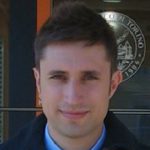 Alessandro Vallero
Post. Doc. Fellow
His research interests include reliability analysis for CPU and GPU based systems and FPGA based acceleration for HPC computing.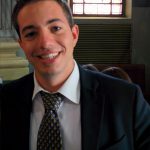 Giuseppe Airò Farulla
Ph.D. Student
He is a Ph.D. student at Department of Control and Computer Engineering of Politecnico di Torino under the supervision of prof. Paolo Prinetto. His research interests include assistive technologies for deaf people.
Former members
Several people have contributed to build our group as it is today.
Without the support of strongly motivated MS / Ph.D. students and Post. Docs we would not have been able to achieve the results we reached over the years. Several of our former colleagues built an outstanding career either in other universities or top level enterprises. Read more
Latest posts
Check out our latest works and accomplishments.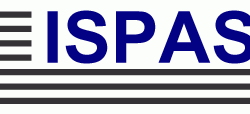 On April 24th my Ph.D. student Alessandro Vallero will attend ISPASS 2017 in Santa Rosa, CA to present our latest paper: Microarchitecture Level Reliability Comparison of Modern GPU Designs: first findings..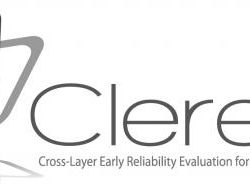 Concluded in Autumn 2016, the EU-funded CLERECO (Cross Layer Early Reliability Evaluation for the Computing cOntinuum) project proposed a scalable, cross-layer methodology and supporting suite of tools for accurate and fast estimations of computing systems' reliability.
Previous
Next
Get in touch
If you are interested in our work, or would like to collaborate with us, don't hesitate to contact us.