Supporters
Call for Corporate Supporters
Every year, ETS is financially supported by several companies. The support money is used to reduce the registration fees and hence make the event more accessible to all its attendees. In return, the corporate supporters are allowed to make publicity in various ways, including: display corporate logo on ETS website, program booklet, projection screen, etc. ETS has defined four different support grades (Bronze, Silver, Gold, and Platinum(+)), each with different support amounts and publicity options. To find out more, please contact the Industrial Relations Chairs
Hans Manhaeve
and/or
Juergen Schloeffel
. Corporate supporters get priority in the assignment of Vendor Sessions and available Table-Top Demos.

About Advantest
A world-class technology company, Advantest is the leading producer of automatic test equipment (ATE) for the semiconductor industry and a premier manufacturer of measuring instruments used in the design and production of electronic instruments and systems. Its leading-edge systems and products are integrated into the most advanced semiconductor production lines in the world. The company also focuses on R&D for emerging markets that benefit from advancements in nanotech and terahertz technologies, and has introduced multi-vision metrology scanning electron microscopes essential to photomask manufacturing, as well as a groundbreaking 3D imaging and analysis tool. Founded in Tokyo in 1954, Advantest established its European subsidiary in 1983 and now has subsidiaries worldwide.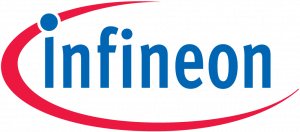 About Infineon
Infineon designs, develops, manufactures and markets a broad range of semiconductors and system solutions. The focus of its activities is on automotive electronics, industrial electronics, RF applications, mobile devices and hardware-based security.
Combining entrepreneurial success with responsible action, at Infineon we make the world easier, safer and greener. Barely visible, semiconductors have become an indispensable part of our daily lives. Infineon's components play an essential role wherever electric energy is generated, transmitted and used efficiently. Furthermore, they safeguard data communication, improve safety on roads and reduce automotive emissions.

About Mentor, a Siemens Business
Mentor's Tessent product line is the technology and market leading design-for-test solution. Tessent's RTL-based hierarchical DFT solution enables customers to achieve lower test cost, higher test quality, faster yield ramps and meet the functional safety requirements demanded by the automotive market's ISO 26262 standard

Ridgetop Europe
Ridgetop Europe, home of the Q-Star Test™ best-in-class current measurement instrumentation (IDQQ/IDDT), is a leading supplier of innovative test cost reduction, product quality improvement, electronic reliabilty, health management and prognostic (predictive diagnosis) solutions. We also offer consulting & training (DFT-DFM-DFR – IDDx) as well as electronic engineering services