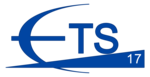 The 22nd IEEE European Test Symposium will start in a few days in Limassol (Cyprus).
Testgroup will be there with two interesting presentations:
The SEcubeTM Open Source Platform: Demo & Academy Program
Giuseppe AIRO FARULLA*, Paolo PRINETTO*, Antonio VARRIALE╪, *Politecnico di Torino – Italy, ╪Blu5 Labs Ltd. – Malta
Scan Chain Encryption for the Test, Diagnosis and Debug of Secure Circuits
Mathieu DA SILVA*, Marie-Lise FLOTTES*, Giorgio DI NATALE*, Bruno ROUZEYRE*, Marco RESTIFO╪, Paolo PRINETTO╪, *University of Montpellier II, CNRS, LIRMM – France, ╪Politecnico di Torino – Italy
If you are attending the conference don't miss the presentations. Additional details at http://www.ets17.org.cy/program/conference-program.html.
See you in Cyprus.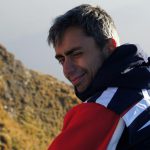 Stefano Di CARLO